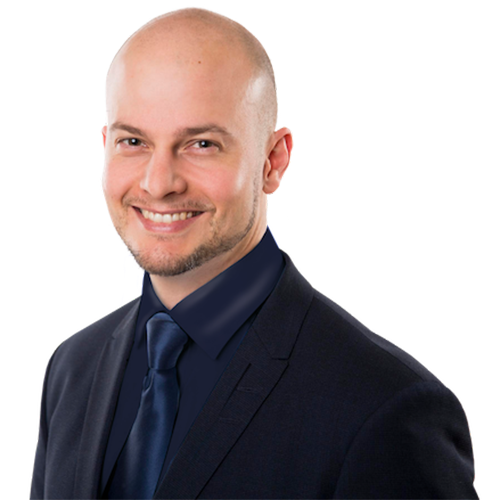 Dr. Frank Zastrow
DDS, MSc
Dr. Frank Zastrow M.Sc. is an oral surgeon from Heidelberg, Germany and founder of the MIB Platform myimplantbusiness.com
He is an international speaker and founder of the international Facebook group REAL BONE BUILDERS.
On this platform as well on his Instagram account (@dr_frank_zastrow) with together more than ten thousand of doctors worldwide, he focusses on Biological Bone Augmentation (BBA Concept) and the reconstruction of severe intraoral bone defects with the Split Bone Technique (Prof. Khoury) and purely autogenous bone and soft tissue.
He was a research associate at the maxillofacial department of the University of Heidelberg (medical director: Prof. Dr. J. Mühling) and until 2012 he was Senior Physician at Prof. Fouad Khoury in the clinic Schloss Schellenstein, Germany.
Since 2012 he is the owner of the private clinic Dr. Zastrow & Colleagues in Wiesloch, Germany and gives international lectures.
Are you
placing implants
and want to reach the

next level
in
implantology
and
bone augmentation?
…but you are facing these challenges:
Unpredictable Results
Lack of predictable results in compromised
situations
Uncertainty
Uncertainty in reconstruction of vertical defects
Business
Uncertainty in Business Skills like Sales,
Self-positioning and online marketing

High Expense
High expenses for unreliable methods and materials

Online meets Offline
EXPERT Masterclass

---
​ Welcome to our new hybrid education system. Online On Demand meets In-person in our new Masterclasses.
Become part of our exclusive community of Next Generation Real Bone Builders!
EXPERT MASTERCLASS
on Demand
-
Finally we proudly present our Masterclass - our new
hybrid education system , where Online meets Offline.
We are introducing the intense Masterclass -
brought to you ONLINE without the need of traveling.
The beauty of online learning is that you can re-visit the material as often as you like and from wherever you are.
We are supporting you with our exclusive Facebook group and our weekly Masterclass LIVE calls where we go through your individual cases and discuss all your questions.

EXPERT MASTERCLASS


(Advanced)
-
This 12-week intensive EXPERT Masterclass was developed to enable you to get reliable results even in most compromised situations, like VERTICAL DEFECTS, and to sell your implant offer accordingly. Within the next 12 weeks you will learn not only the hard tissue techniques, but also the advanced soft tissue techniques for VERTICAL bone augmentation like the Tunnel Technique (Khoury), the Semilunar Tunnel Approach (STA) and many more. ALL ELITE Masterclass modules are INCLUDED.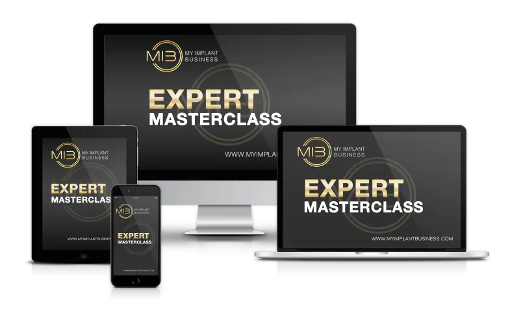 12-week intensive
EXPERT MASTERCLASS
-
Get

reliable results

even in most compromised situations

Feel comfortable in handling of VERTICAL DEFECTS

Learn

on-demand

& discuss your cases with your Instructor

Streamed LIVE

Operations with Q&A

12 WEEKS LIVE SUPPORT

Weekly LIVE Video Calls

START

your Masterclass

NOW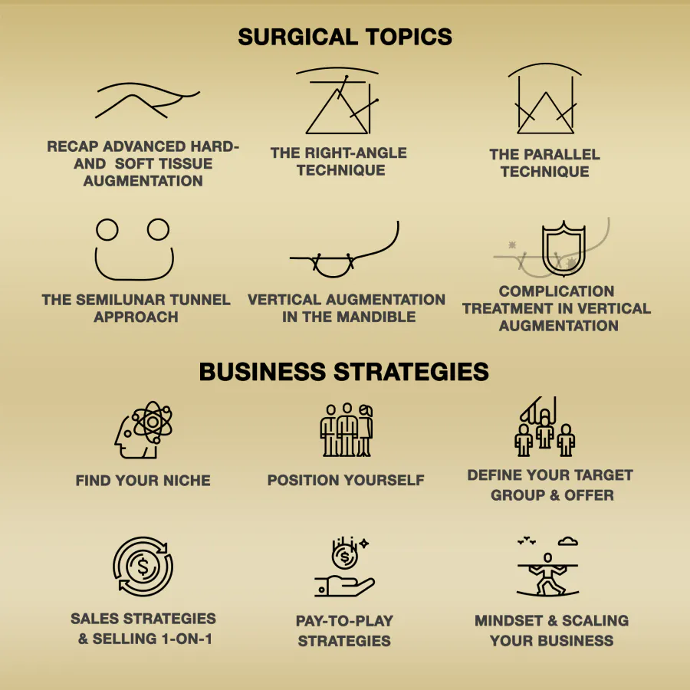 Join the
EXPERT MASTERCLASS
NOW
-
Besides the surgical part you will learn, how to position yourself and how to define your target group, how to develop your perfect offer, Sales Strategies and online marketing. After this EXPERT Masterclass you will be able to bring your IMPLANT BUSINESS to the absolute next level.
Each week we release one module for you to study at your own pace. The beauty of online learning is that you can re-visit the material as often as you like.
During these 12 weeks we are supporting you with our exclusive Facebook group where you can discuss all your questions and we are streaming LIVE operations. In addition we are offering our weekly Masterclass LIVE calls where you can ask your questions and discuss your individual cases.
THE MIB IN-PERSON
HANDS-ON
EXPERT COURSE:
Working with Real Bone


-

Take your implantology




skills from Good to Great



In order to participate, the attendee must be an
expert master class student!
This course is limited to
22 participants
Education method: Participation
Credit hours: 14 CEU
Subject code: 310 (Oral and Maxillofacial Surgery)

This Hands-on course builds on the EXPERT Masterclass and is addressed to colleagues already displaying experience in the field of bone augmentation. It covers complex regenerative cases such as lateral defects, sinus floor operations as well as the premium class of augmentation, the discipline of vertical bone augmentation. All techniques will be practiced by means of specific synthetic models as well as on pig or sheep jaws.
Particular significance will be attributed to the proper soft tissue approach, which is highly recommended in association with the vertical bone augmentation procedure such as the parallel technique and the right-angle technique.The Semilunar tunnel approach (STA) as well as the tunnel technique (Khoury) will be trained and the participants will master the harvesting of bone by means of several devices. Potential sources of errors will be addressed, and distinct guidelines will be provided in order to guarantee a predictable, successful outcome. All presented techniques will be exercised under the supervision of Dr. Frank Zastrow.
Learning objectives:
How to harvest bone intra-orally and how to deal with vertical defects

Introduction of the BBA Concept (Biological Bone Augmentation with autogenous bone)

Understand the limits of augmentation techniques

Protocol for lateral augmentation and advanced soft tissue management

Understand possible complications during pre-, intra-, and postoperative treatment

Understand the symbiosis of hard and soft tissue management

Diagnosis and reliable backward planning in compromised cases



Course Schedule:
2024 Course Dates
January 19-20, 2024 (Sold Out)
Venue: MINEC America Education Center, 909 Lake Carolyn Parkway, Irving, TX 75039

July 12 - 13, 2024
Venue: MegaGen America, 39-40 Broadway, Fairlawn, NJ 07410


Free Live Webinar
Biological Bone Augmentation:
Working with real bone and the
Split bone block technique (by Khoury)
9/9 Saturday
4PM EST, 3PM CST, 2PM MST, 1PM PST
The key to success is: only when you combine the BEST concept, the BEST techniques and the BEST technologies will you get the BEST result!
Be part of the FUTURE and discover the NEW way of learning Biological Bone Augmentation (BBA).

Very exciting content awaits you! Are you in?

Click here to register