Michael Tran, DDS
After earning his MBA at Tech, he began his dental education.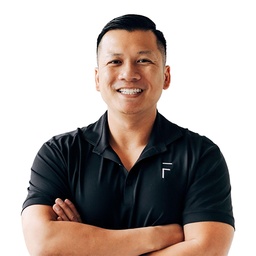 Dr. Michael Tran's hunger for knowledge took root during his educational journey. He secured dual Bachelor degrees in Business Management and Spanish from Texas Tech University, followed by an MBA. His pursuit of knowledge led him to dentistry, culminating in a Doctor of Dental Surgery degree from Howard University in Washington, DC, and an Advanced Education in General Dentistry residency at the University of Texas Health Science Center at Houston.
Dr. Tran's approach defies convention. His commitment to offering patients the finest care in the industry is substantiated by his pioneering role in digital dentistry. Through his 3D Implant Institute, he instructs fellow dentists globally in advanced techniques, empowering them to confidently perform surgical implant procedures. Simultaneously, he's nurturing both his colleagues and the growth of FLOSS.
Looking ahead, Dr. Tran's dedication to ongoing learning remains steadfast. One word encapsulates his vision: growth. Leading an exceptional team devoted to expanding the FLOSS brand nationwide, Dr. Tran places unwavering focus on enhancing patients' confidence through FLOSS Dental.
Events