R2 FULL ARCH MASTER COURSE


A minimally invasive approach to full arch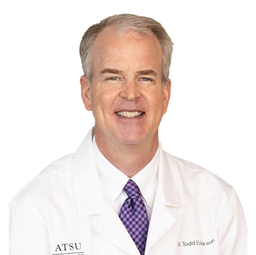 Dr. Todd Erickson
Dr. Robert T. Erickson is the Director of Education at Brighter Way Dental Center. In addition, he is also the Director of the Comprehensive Oral Implantology Residency program at Brighter Way, which is an affiliate training center for Jacksonville University's newest post-doctoral, dental education program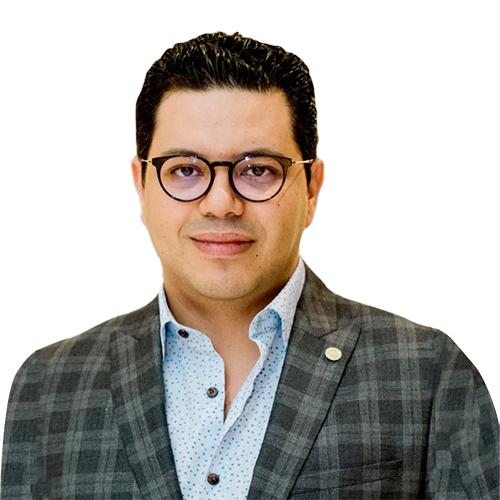 Dr. Achraf Souayah
Dr. Souayah is a Doctor of Dental Surgery and a Diplomate of the Faculty of Dental Medicine of Monastir-Tunisia. He is the holder of several post-graduate certificates in Implantology, Aesthetic Periodontology, Implant Prosthodontics, Advanced Bone Surgery and complex oral rehabilitation.

This hybrid full arch course is a comprehensive master course that includes 4 days in-person education, with an introductory online session. The overarching focus is a minimally invasive approach into full arch implant dentistry that is a patient centric, and biologically driven solution. 
The 8 intensive course modules are comprised of lectures and hands-on exercises that complement each module. Medical and systemic patient evaluation is covered in detail. Virtual treatment planning utilizing advanced digital workflows, to determine predictable treatment option for the patient, is one of the many topics discussed along with surgical techniques and tools required for execution of minimally invasive full arch surgery. 
At the end of the course, attendees will have learned a step-by-step protocol from start to finish, how to successfully treatment plan and perform minimally invasive FP1 and FP3 treatment, while achieving exceptional restorative and esthetic outcomes. 
Graduates of the R2 Full Arch Master Course are qualified and encouraged to continue their full arch education by participating in the optional subsequent, R2 Full Arch Live Surgical Course, where attendees perform minimally invasive full arch surgeries treating patients - at the MINEC Implant Center in Tijuana Mexico.

Learning Objectives
Module 1
Systemic & Medical Considerations
• Understand systemic and medical considerations that may impact patient outcome after full arch surgery.
• Manage aseptic surgical techniques and how to identify and manage potential medical complications.
Module 2
Data Acquisition & Case Selection
• Learn the intricacies of comprehensive digital record gathering for full arch cases.
• Learn how to identify and decide the ideal treatment option for the patient (FP1, FP2, FP3, RP4 & RP5)
Module 3
Treatment Planning
• Master restorative driven virtual implant treatment planning utilizing advanced digital technologies (R2 Gate, Facial Scan & Digital Oral Design).
Module 4
Surgical Protocols (Guided & Freehand)
• Learn how to perform minimally invasive full arch surgeries utilizing guided and freehand surgical techniques.
• Comprehend treatment modalities for natural contour and biological bone preservation (ZBLC & PET concepts). 
Module 5
Immediate Temporization Modalities
•  Understand concepts of immediate vs delayed loading protocols (ISQ & ITV).
 • Learn the different digital data gathering techniques for provisionalization (InstaRisa, iCAM Photogrammetry & Optisplint).

Module 6
Suturing, Tissue Management, & Bone Grafting
• Master proper suturing techniques, soft tissue management principles & flap design for an optimal emergence profile.
• Understand ideal graft materials & techniques for promoting bone regeneration (GBR & PRF).
Module 7
Final Prosthetic Outcome
• Comprehend final prosthetic material selection & soft tissue evaluation.
• Learn how to follow a fully digital workflow for final data gathering.
Module 8
Post-OP & Maintenance
• Understand the principles of post-operative care, follow-up appointments and how to monitor healing progress. 
• Understand the long-term maintenance procedures of full arch restorations.

Live Online
5:00pm - 5:30pm: Welcome & Course Introduction
5:30pm - 9:00pm: Systemic & Medical Considerations [Module 1]
In-person