This is the Global Event that we have been waiting for!
There has never been an event of this magnitude.

The goal of MEGA'MIND is to 
'𝗦𝗲𝗮𝗿𝗰𝗵 𝗮𝗻𝗱 𝗖𝘂𝗹𝘁𝗶𝘃𝗮𝘁𝗲 𝘁𝗵𝗲 𝗳𝘂𝘁𝘂𝗿𝗲 𝗹𝗲𝗮𝗱𝗲𝗿𝘀 𝗼𝗳 𝗜𝗺𝗽𝗹𝗮𝗻𝘁 𝗲𝗱𝘂𝗰𝗮𝘁𝗶𝗼𝗻.' 
Enter the MEGA'MIND
Call for speakers, become a future inspiring speaker!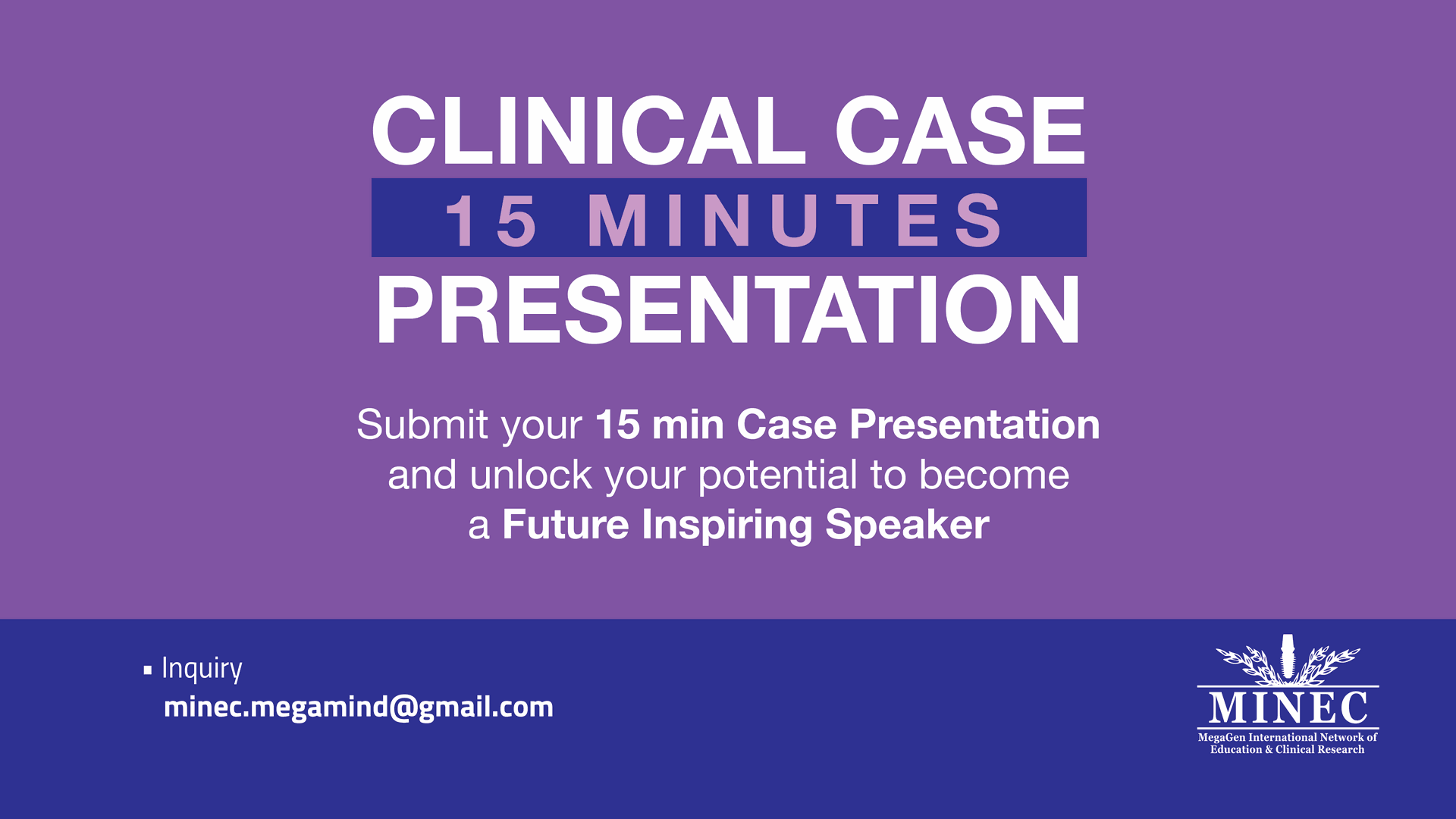 National League
$1,000 prize, and all participants will be given a $300 prize
Continental League
Prize of the flight ticket and 3 nights hotel for 2023 MEASM.
*Middle East and Africa Scientific Meeting, Antalya, Türkiye
Final League
$4,000 Prize and  chance to have a presentation on the podium at 2023 MEASM
*The opportunity for your presentation material to be chosen for global publication.

---
How to apply the MEGA'MIND

Write & Submit the form by
3/10/23
*Registration button will redirect you to the form

Submit your
15 Minutes
presentation:
minec.megamind@gmail.com
Proceed with
3 each stage league